Superpower Challenge
---
Superpower (noun): a skill, personal trait, or passion that plays an important role in your life, helps you do good in the world, and makes you feel special, happy, and confident.
People have many superpowers in their lives. How can YOU DISCOVER YOURS? In honor of this year's Children's Book Week Theme, Reading is a Superpower, the Superpower Challenge was created. Kids & their families can discover a new passion or reaffirm a current interest by exploring activities divided into various categories.


WE ARE SUGGESTING THAT FAMILIES --- PARENTS/GUARDIANS, KIDS, GRANDPARENTS, AUNTS & UNCLES, ANYONE YOU WANT TO INCLUDE IN YOUR FAMILY GROUP --- DO THIS CHALLENGE TOGETHER! Have each individual on their own or together as a group review the activity sheets below to discover a new passion or reaffirm a current interest to explore. Click on each sheet to obtain a downloadable sheet.




Check out the categories & see which topics you are already interested in and which topics you want to learn more about.

Take a look at the various activities. Which ones look challenging? Which ones look like fun? Which ones encourage exploration of something totally new and different?

Complete one or more of the activities that stand out to you. You can complete as many as you want to discover new interests/hobbies and confirm your passion for others.




Have each person determine his/her/their Superpower OR determine a SUPER SUPERPOWER for your FAMILY GROUP!



Post your Superpower on Instagram or Twitter or Facebook and tag #BookWeekSuperpower and #Storybookcove




Superpower Inspirations/Books:

See some books at the end of this page.
Superpower Inspirations/Book Makers: Take a look at the superpowers of some of our friends who make books. These can help guide YOU in deciding what your own superpower is. They include Jason Reynolds, Carin Berger, Angela Dominguez, Jon Scieszka, Tracy Deonn, Kate DiCamillo, Yuyi Morales, Jordan Scott, Aram Kim, Mo Willems, Gene Luen Yang, Jessica Love, Katherine Paterson, Juana Medina, Tracy Deonn, Lemony Snicket.
Superpower Inspirations/Storybook Cove:
As a group (Janet, Kendra, Joey, Joanne) we decided that the SUPER SUPERPOWER of our Storybook Cove Family Group is

"WE ARE COMMITTED TO OUR COMMUNITY OF BOOK LOVERS AND EXCEL AT BEING YOUR INDEPENDENT BOOKSTORE AND MATCHING EACH READER WITH THE PERFECT BOOK FOR THEM"!
Superpower Activities
Many activities can be done without supervision, depending on age. Activities can be done individually or in a group. Feel free to adjust to fit your circumstances.
An activity list for each theme are available below (click on picture to link to downloadable list of suggested activities to help figure out your SUPERPOWER).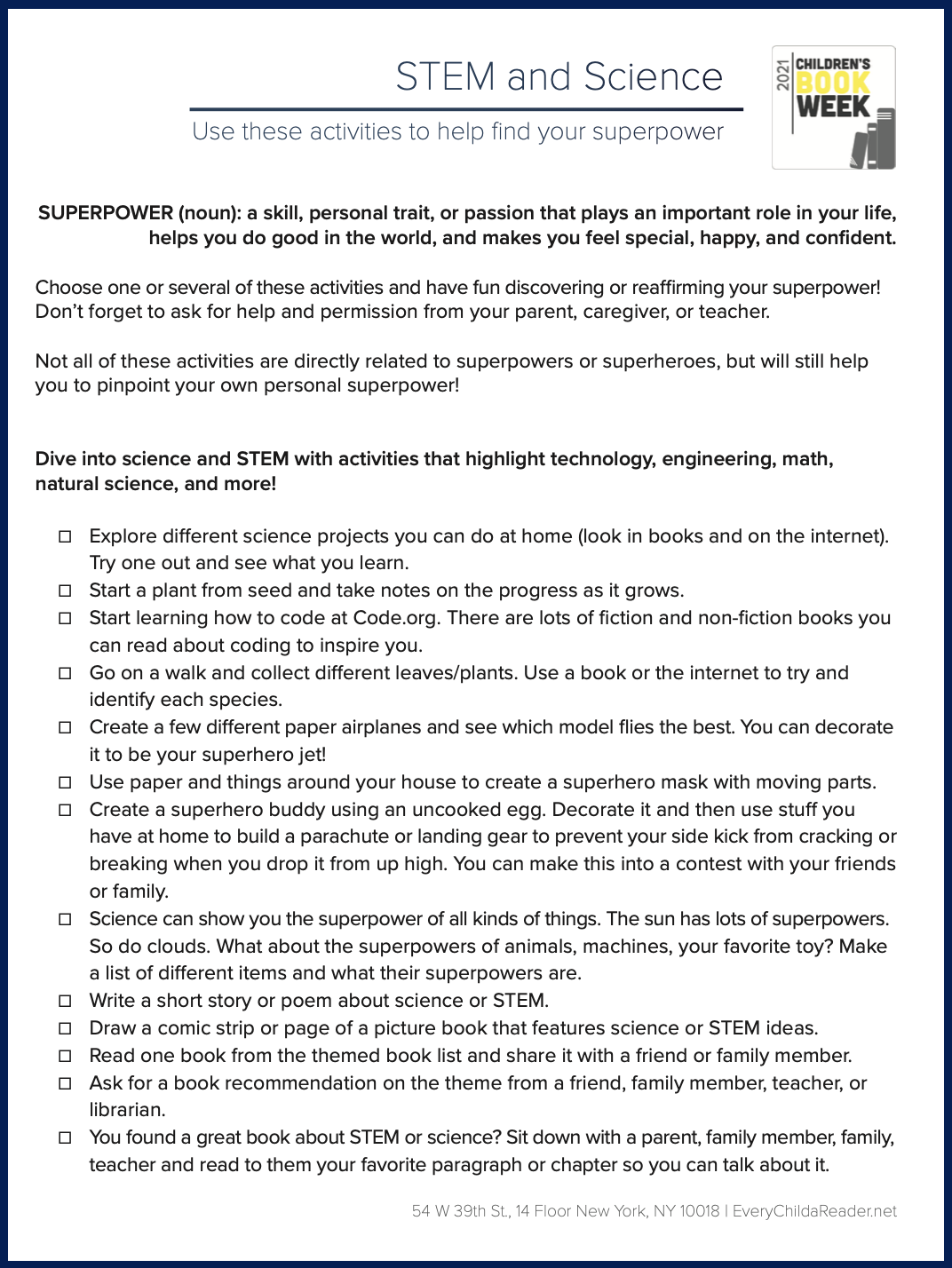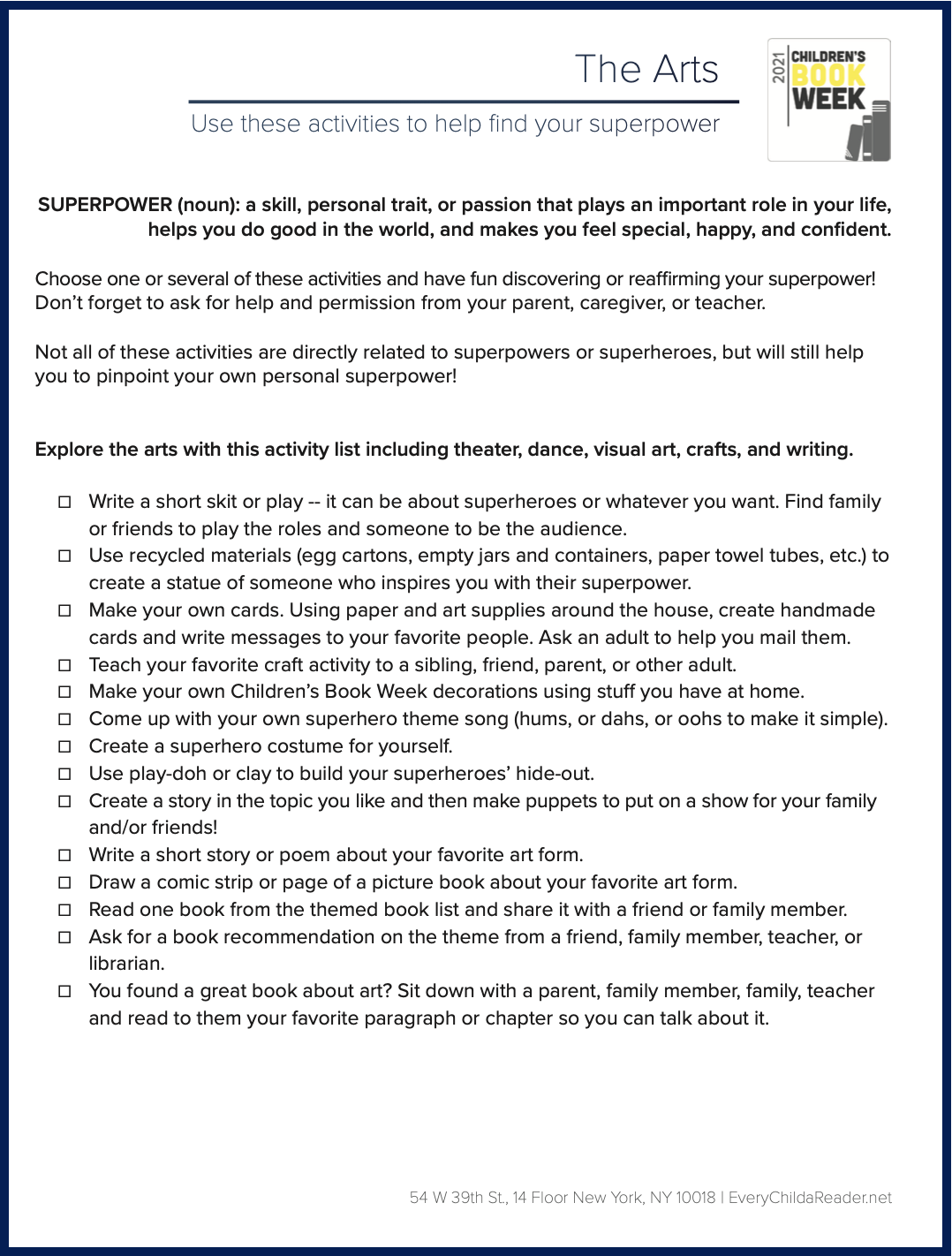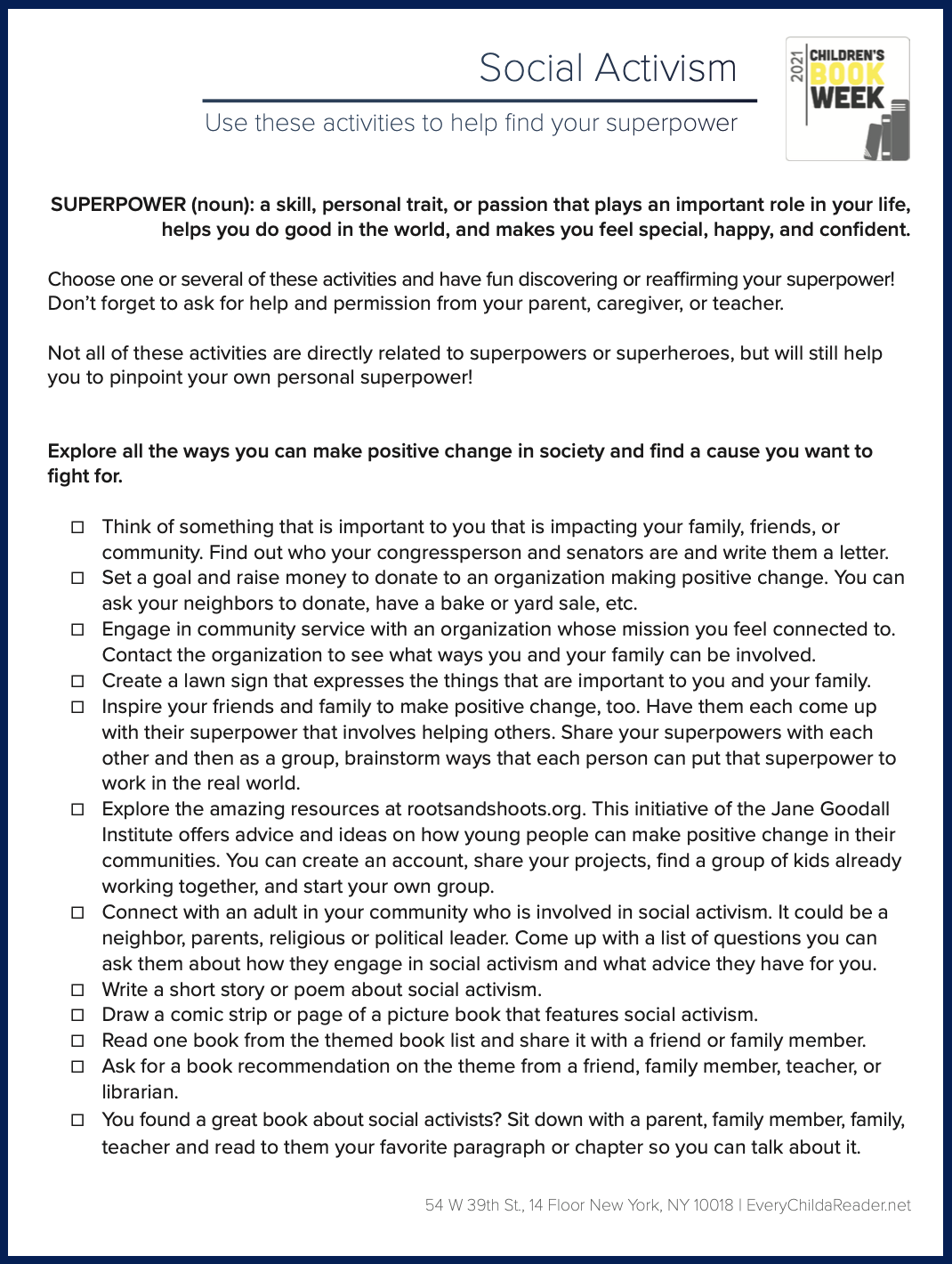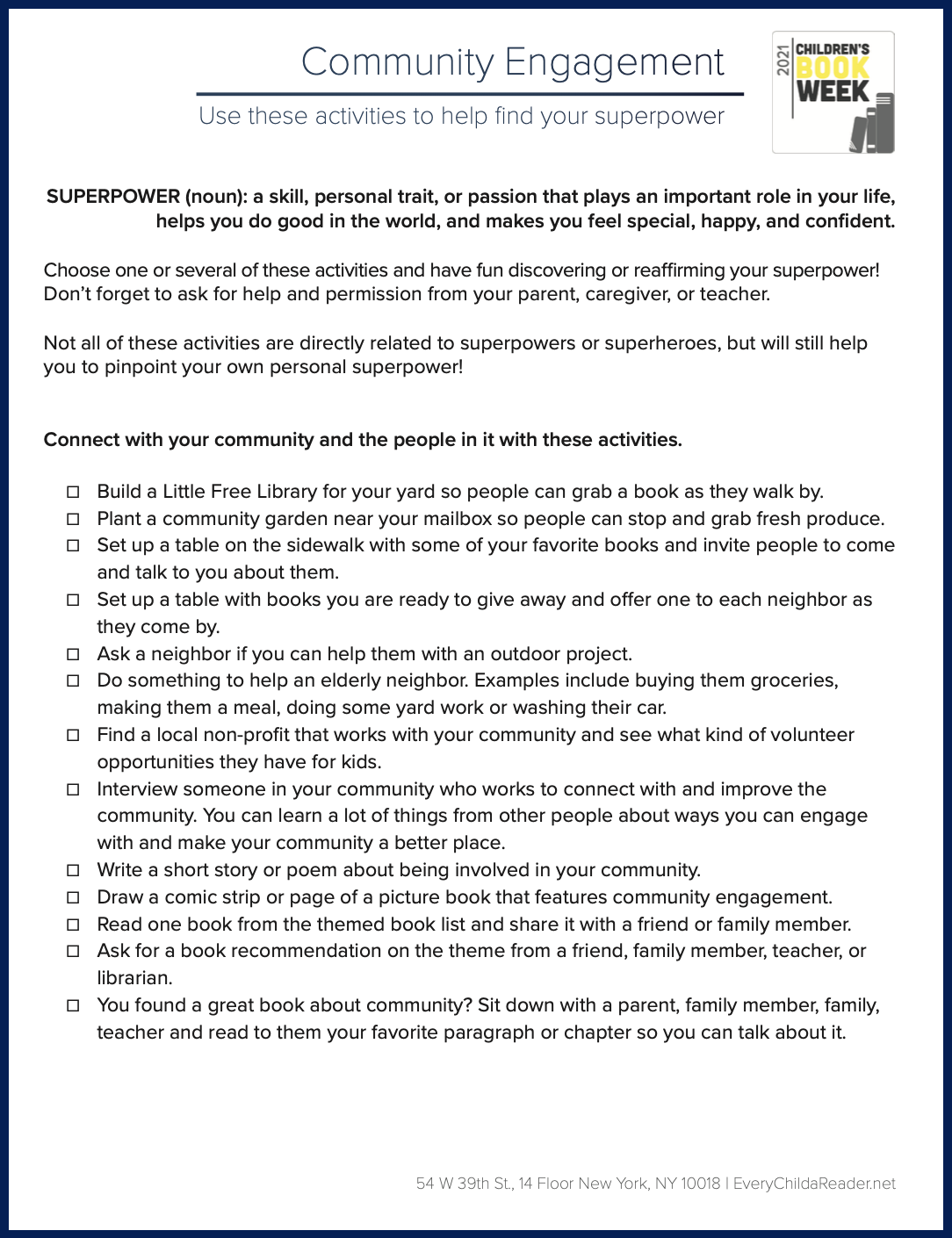 Science and STEM The Arts Social Activism Community Engagement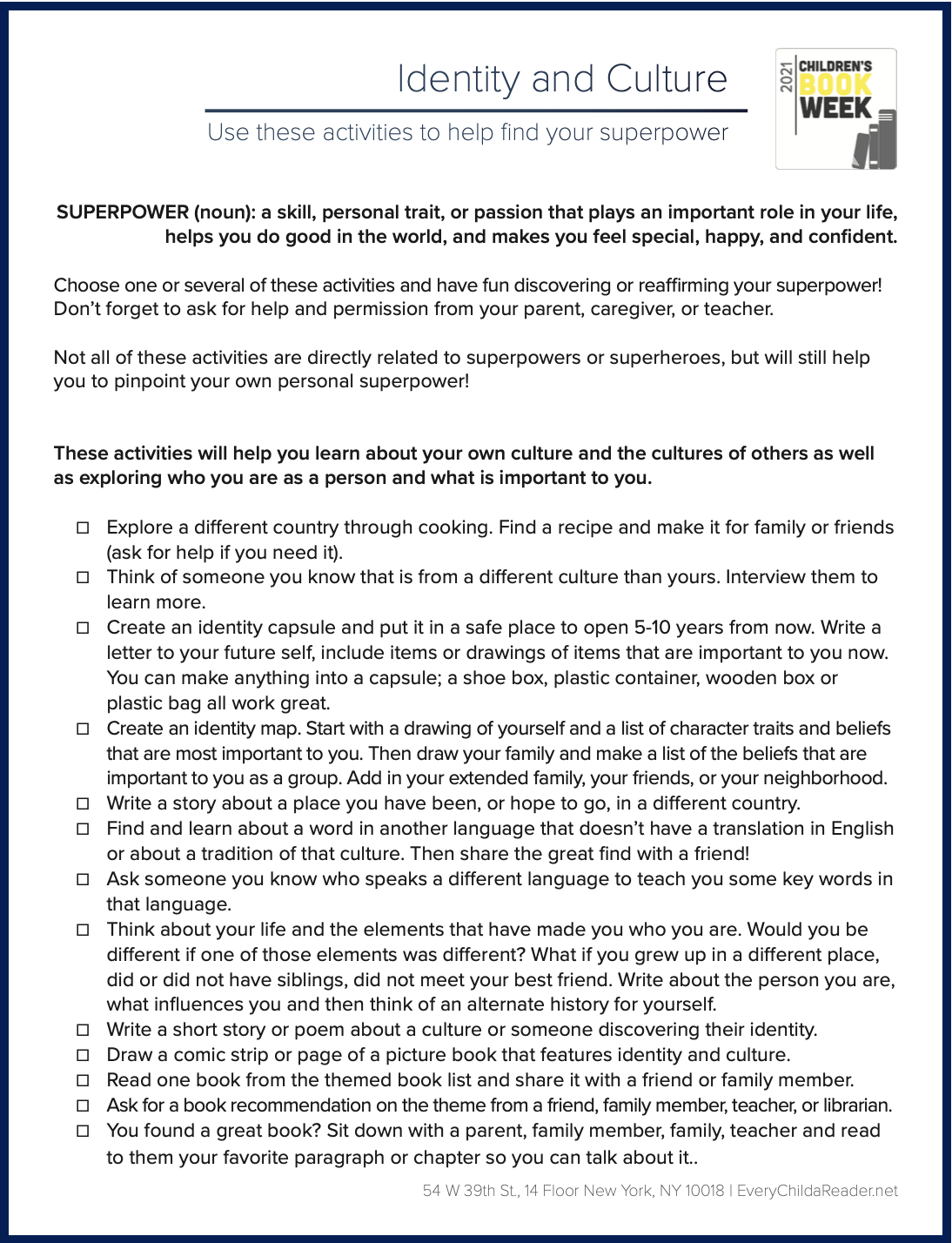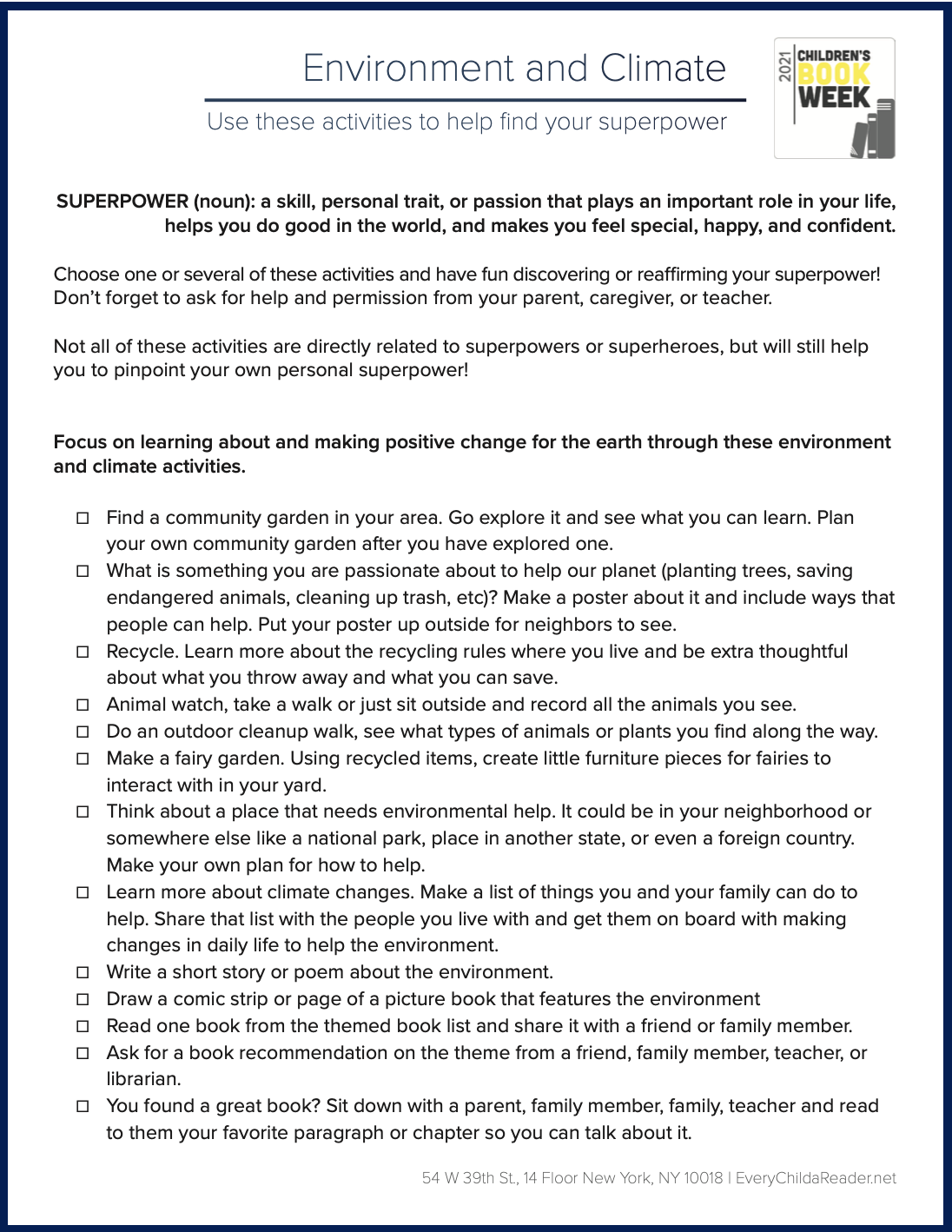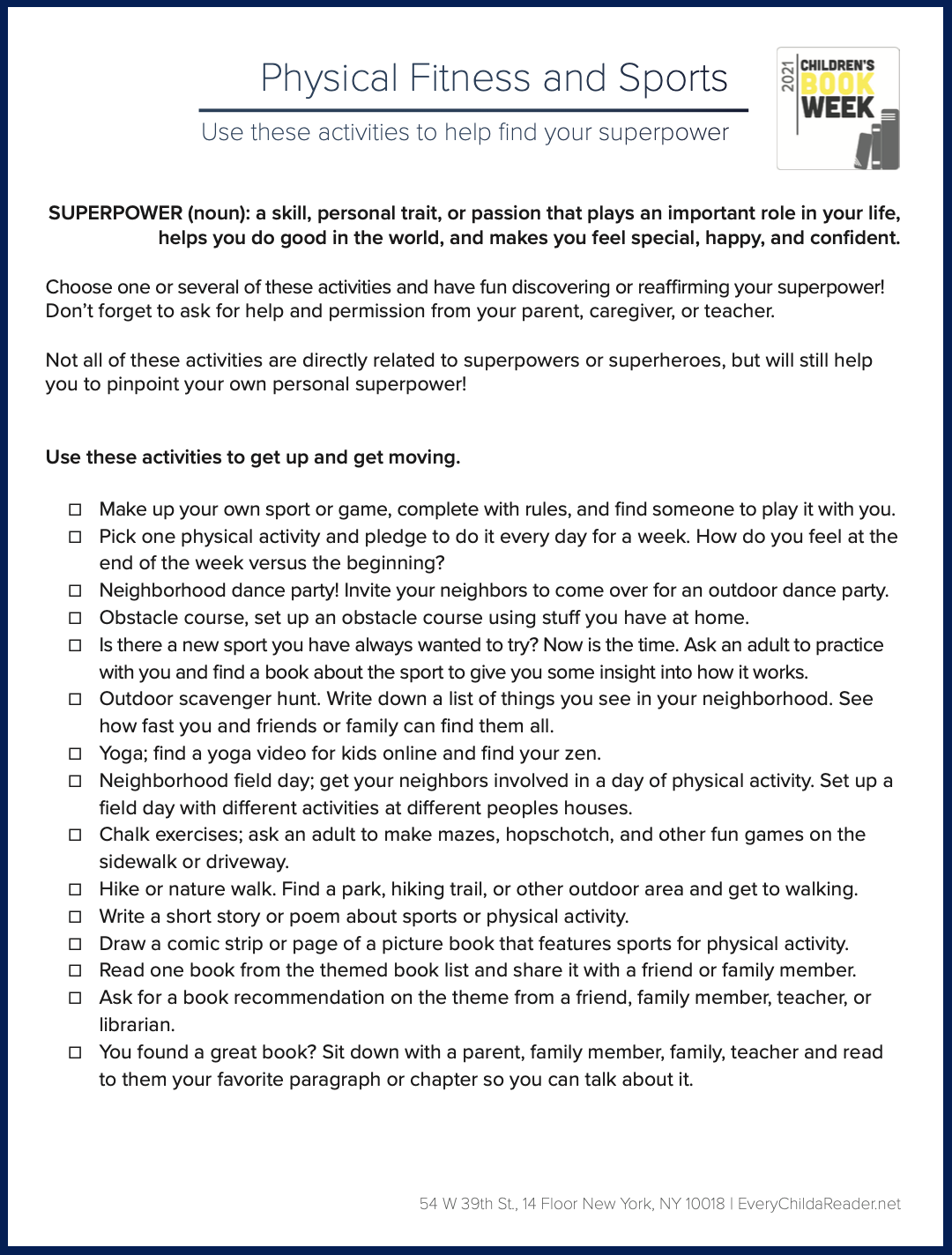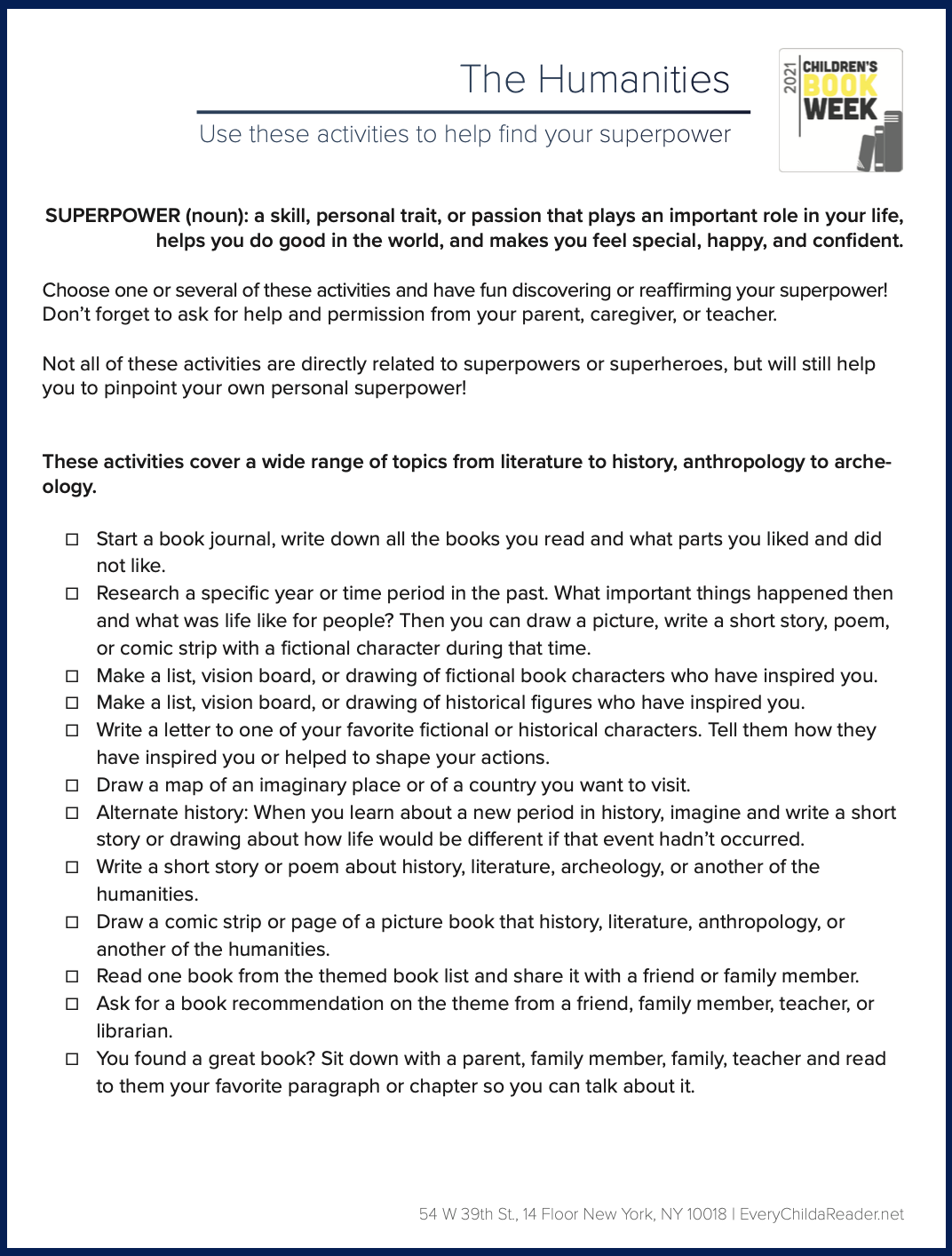 Identity and Culture Environment and Climate Physical Fitness and Sports The Humanities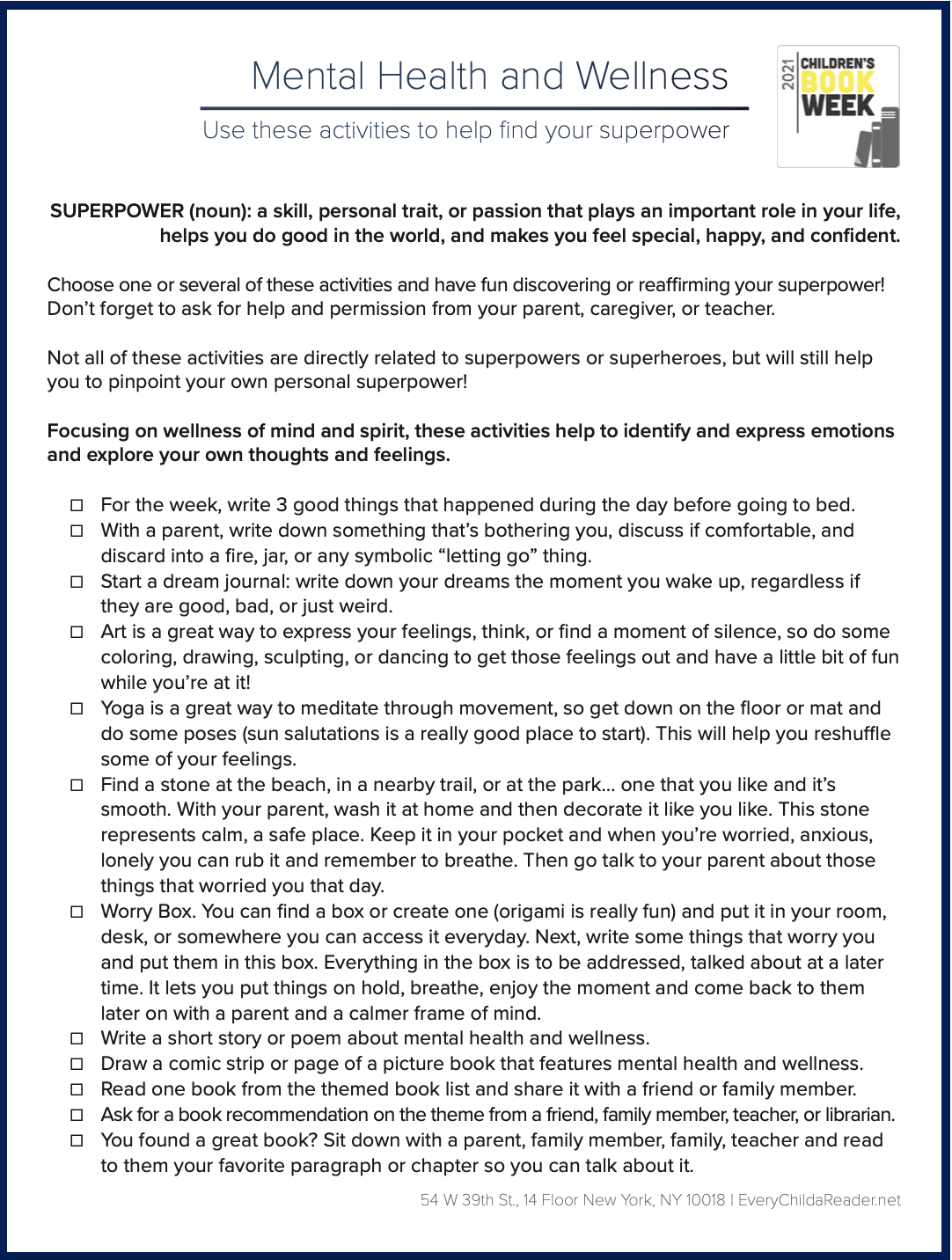 Mental Health and Wellness
.